Sunday 30th November 10.00am Woodhill Forest – Muriwai
Update:- Great day for a walk with over 20 Labradors and a few other 4 legged friends meeting up for a gambol and a swim.  Here are some photos taken on the day.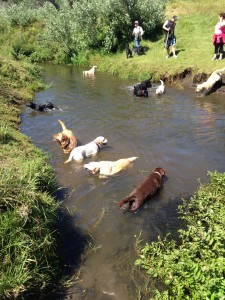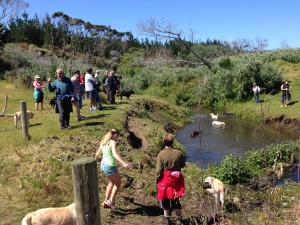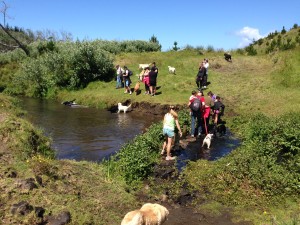 Meet at 9.45am for a 10.00am start
See flyer for full details
Join us for our next club walk in Muriwai Forest. Bring your family, dogs, leads, suitable walking shoes and, if you wish, some snacks and water.  Walk can be up to 2 hours long so ensure your dogs are reasonably fit. Dogs can run free once we are in the forest but should be on leads before the walk starts.  These walks are not suitable for puppies under 10 months old.
Remember towels for wet dogs at the end of the walk!
There is a nice cafe nearby where some of us go afterwards – you are welcome to join us.
Directions
Take Highway 16 to Helensville and take the Muriwai turnoff. When you get to Muriwai, follow the main road down the hill until you get to the Fire Station, turn right along Coast Road and drive past the Golf course to the car park where the walk will start. Entrance to the walk is across the road, so dogs on leads there.  Click here for map of where we meet.
If you have any queries or need directions on route, ring Sally 0272294803