** Lab walk Maramarua Forest Sun 18th Feb – see here **
** AGM and prizegiving Tue 27th Feb – find documents for members here **
** Canine Good Citizen course starting 7th Feb see here **
"Of Year" Points to 4th Dec 2017 see here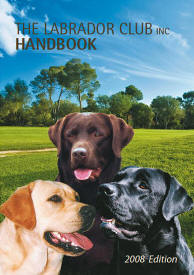 Welcome to the website of The Labrador Club Incorporated. We have put this website together to provide information to our Club Members and anyone else interested in the wonderful Labrador Retriever. The Labrador Club Incorporated was established in 1967 and the Club's aim is to promote pedigree Labrador Retrievers in all fields of endeavour and work towards improvement of the breed.
We welcome any queries about joining our Club or comments you may have about this site Contact Us
You can also download the Membership Form in PDF or if you would like to get this form in a Word Document please email the Club Liaison. Regards, Bevan Thorby, Club President.
Make the most of your Labrador together with other Labrador enthusiasts and their dogs
Dog Walks, Fun Days, Breed Shows, Club Handbook, Ribbon Parades, Breeders
*PLEASE NOTE: The SITE DISCLAIMER outlines conditions associated with your use of our site. By visiting our website and using pages/downloads etc you agree to all of the conditions in this disclaimer.